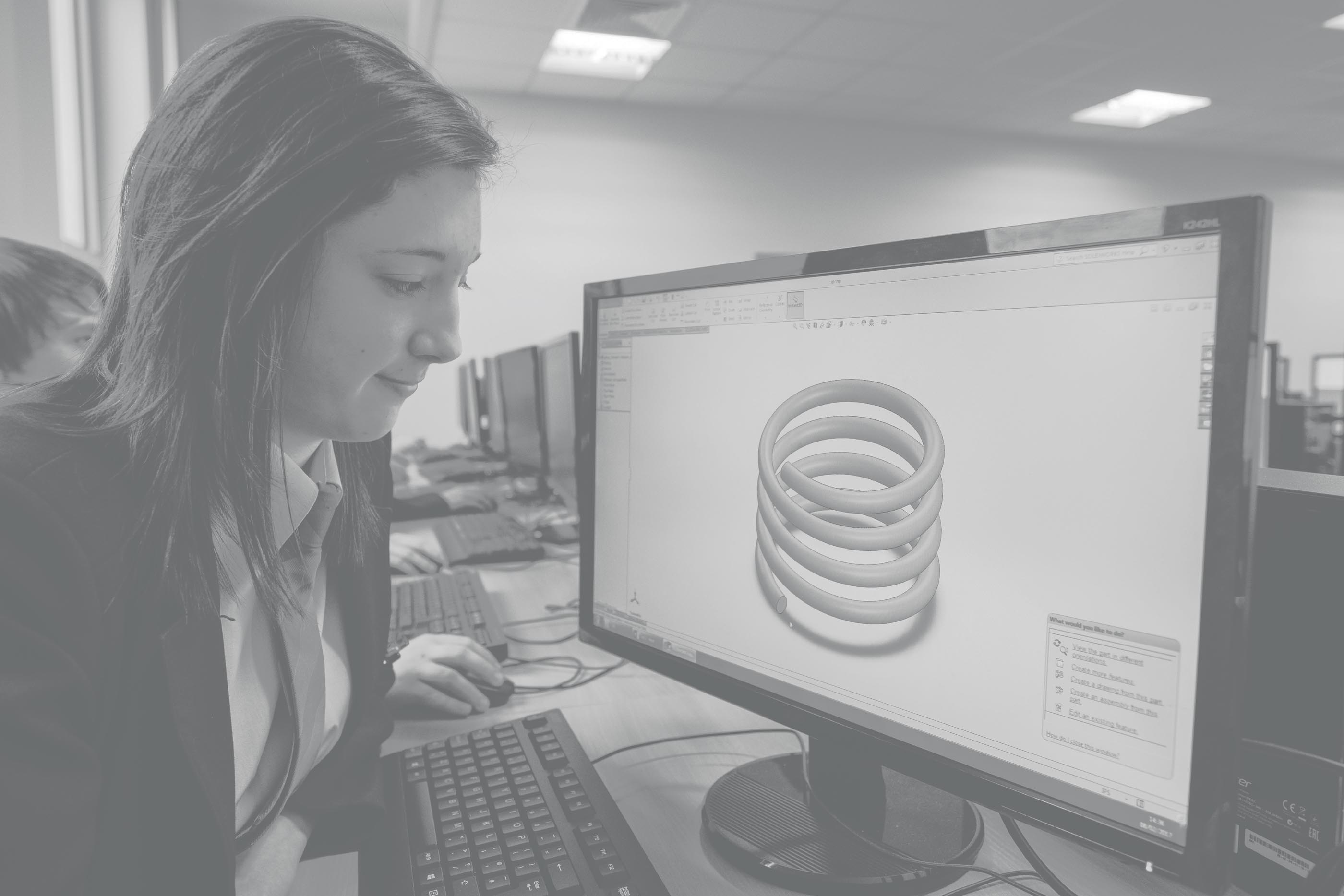 Job title: Mechanical Engineer
Job description:
Mechanical engineers provide efficient solutions to the development of processes and products, ranging from small component designs to extremely large plant, machinery or vehicles.
They can work on all stages of a product, from research and development to design and manufacture, through to installation and final commissioning.
Most industries rely on a form of mechanical systems and mechanical engineering is thought to be one of the most diverse of all engineering disciplines. Due to this, there are employment opportunities in a range of sectors, including:
aerospace
automotive
biomedical
construction
manufacturing
power
railway.
Mechanical engineers can be involved in the management of people, projects and resources, as well as the development and use of new materials and technologies.
Key roles and responsibilities:
Projects that mechanical engineers work on can vary significantly, from researching and developing medical products (such as mechanical hearts), to improving production processes in large oil refineries or designing services within buildings.
Across all sectors, your tasks generally include:
designing and implementing cost-effective equipment modifications to help improve safety and reliability
developing a project specification with colleagues, often including those from other engineering disciplines
developing, testing and evaluating theoretical designs
discussing and solving complex problems with manufacturing departments, sub-contractors, suppliers and customers
making sure a product can be made reliably and will perform consistently in specified operating environments
managing projects using engineering principles and techniques
planning and designing new production processes
producing details of specifications and outline designs
recommending modifications following prototype test results
using research, analytical, conceptual and planning skills, particularly mathematical modelling and computer-aided design
considering the implications of issues such as cost, safety and time constraints
working with other professionals, within and outside the engineering sector
monitoring and commissioning plant and systems.
Entry requirements (and preferences):
 To get into mechanical engineering you will usually be required to have a degree. Relevant subjects include:
aeronautical engineering
agricultural engineering
computer-aided engineering
engineering science
manufacturing engineering
mechanical engineering
nuclear enginerring.
A good honours degree is usually required, although some employers place as much emphasis on people skills and commercial awareness as on class of degree.
A pre-entry postgraduate qualification is not essential but it can be useful, especially if your first degree is not in an engineering or other related subject. Masters are available in subjects such as:
computer aided engineering
design engineering
manufacturing engineering
mechanical engineering
medical engineering.
It is useful if your first degree or Masters is accredited by a relevant professional body, such as the Institution of Mechanical Engineers (IMechE), as it can help you to achieve the status of chartered engineer at a later date. Details of accredited courses are available at Engineering Council – Accredited Course Search.
It is possible to enter the career as a trainee with a HND or foundation degree. Relevant subjects include engineering and mechanical engineering.
You could become an engineering technician without a degree, HND or foundation degree but would need to build up the necessary skills and knowledge, and possibly take higher qualifications, to work up to the role of mechanical engineer.
Fluency in a second language may be helpful for dealing with international offices or clients, depending on the type of industry.
Find out about employers before your final year and make contact with them at engineering recruitment fairs.
It is also useful to get student membership with a professional body, to keep up to date with developments in the industry and to start making contacts. Relevant organisations include:
Salary:
Starting salaries for mechanical engineers and for those on graduate training schemes are in the range of £20,000 to £28,000.
With experience this can increase to between £25,000 and £35,000. At a mid-level for lead or principle engineers salaries are around £35,000 to £50,000.
When a senior level is reached, such as chief engineer, salaries of £45,000 to £60,000+ can be achieved.
Salaries vary from company to company and some sectors attract higher salaries, according to demand.