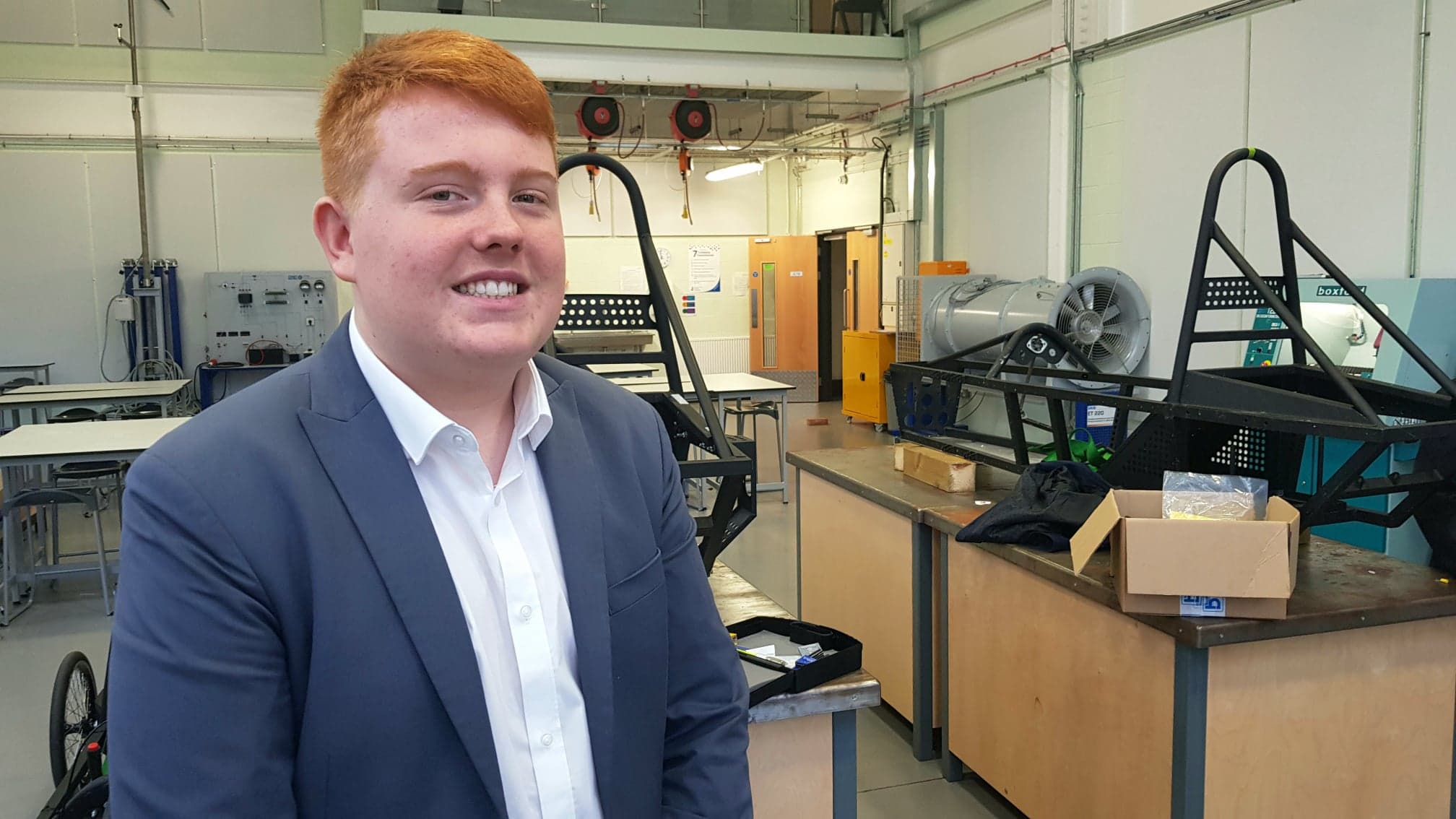 Meet Josh, aged 16, one of our current year 12 students who talks about his experience studying at the Engineering UTC. Josh is currently studying for his Level 3 in Engineering, and is developing his EPQ (Extended Project Qualification) for Jaguar Land Rover design;
What made you want to study at the UTC?
"The reason why I decided to come to the UTC is because I know that I want a future career in engineering. Also, it is different to other schools around the area that gives you a lot of knowledge and experience into these specific industries."
What are your future plans and career goals?
"My future goals are to go into the design sector of engineering i.e. drawing and CAD, as I am very confident in my skills of designing new things."
Is the UTC helping to prepare you for future employment?
"Yes. The UTC is definitely helping me towards my future by helping me to gain experience through workshops and off-campus work experience."
What inspires you?
"The people who inspire me the most are my teachers and my family, this is because they push me to do my best in any situation and I feel that this will help me in the future when I go into industry and start my career."
What is different at the UTC compared to other schools around the area?
"The UTC definitely provides more in terms of experience into industry than other schools do around the area. They get you involved with industry experts that support your work all year round."
What do you think about the staff, facilities and connections with industry partners?
"I think that the connections with staff at the UTC is really good as the staff are always there to help and advise you the best that they can. The connections with companies is really good as well because you get to see what real industry experts do and how they work on a day-to-day basis."
And finally, what advice would you give to potential students?
"The advice I would give to students in the area is that if you really want to get into a STEM-based career then the UTC is the best place to start, as you get a lot of experience and the people at the school are polite which makes you enjoy your studies more."
To find out more about the opportunities available at the Engineering UTC Northern Lincolnshire, you can download our 2018/19 prospectus here. Or if you would like to fill out an application form for Year 9, 10 or 11 then please click here.